Ellie Perry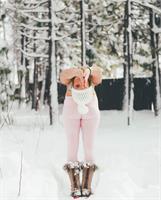 Ellie Perry instructs the following:
Our true essence is among the trees, the breeze and the natural world. Join Yoga Room teacher Ellie Perry for this all levels flow and dynamic movement yoga class. Ellie will guide you into the breath and with the breath into intentional movements.

Please pre-register for this class to your best ability.

Locals and students of the Yoga Room welcome!




Break up your day to charge and refuel with a little flow. Level 1 and up Vinyasa with a revolving theme each class. Re-enter your day refreshed and inspired!




This Dynamic Flow class will challenge and strengthen both the body and the mind. Each week will offer students a way to embody their practice through Asana with arm balances, inversions, and more!

This is a level 2/3 Vinyasa class with music and a steady and even pace.




Hatha Flow invites students to sense energy and subtle shifts through asana (postures) and prananyama (breath). Expect intentional movements in the body while stabilizing and grounding physically and mentally.

All levels welcome.