Ellie Perry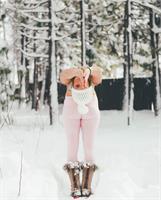 Ellie Perry instructs the following:
Break up your day to charge and refuel with a little flow. Level 1 and up Vinyasa with a revolving theme each class. Re-enter your day refreshed and inspired!




Hatha Flow invites students to sense energy and subtle shifts through asana (postures) and prananyama (breath). Expect intentional movements in the body while stabilizing and grounding physically and mentally.

All levels welcome.




Move with the breath and place in a special way. Our vinyasa classes are mindfully and creatively sequenced. You will build inner heat, cultivate breath awareness and move with meditation. Vinyasa teachers offer modifications in order to build strength and flexibility, both in the physical and subtle body. Level 1/2 and up.