Jenna Minnes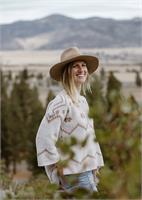 Jenna Minnes founded The Yoga Room in January of 2015! Jenna's heart and soul goes into the studio as the owner, teacher, manager and student. Her passion for the Tahoe City community and Yoga is what inspires her most. Jenna's first yoga experience was at Kirpalu at age 16. The class stuck with her until her early 20s when she was reconnected with the practice. As a bodyworker of almost ten years, Jenna sought out yoga as a form of self care. By experiencing the physical benefits of her yoga practice she started to share the advantages with her clients. Observing her own shifts of the physical body, she found an even deeper progression within her mind and spirit. Jenna has embraced the teachings of Ashtanga, Anusara, Vinyasa, Iyengar and Restorative, as well as her extensive knowledge as a bodyworker, to form her classes into a balance of moving from the heart while honoring the physical container. Jenna completed her training with Nikki Estrada through YogaWorks and continues to expand her knowledge with frequent workshops, training and intensives.
Jenna Minnes instructs the following:
Break up your day to charge and refuel with a little flow. Level 1 and up Vinyasa with a revolving theme each class. Re-enter your day refreshed and inspired!




Align & Flow supports stability while exploring rhythmic pulses and Vinyasa's to encourage sustainable movement. Guided breath (pranayama) increases the vibration of body and mind. Each class ends with a 15 minute guided meditation/Yoga Nidra.

Level 1-3 class with many options and modifications offered for your own practice.

This class alternates between Deanna & Jenna every week.




Strengthen and awaken the core, both structurally and energetically, as you flow through this practice. This is a dynamic class available to all levels. Expect to flow and sweat!




Move with the breath and place in a special way. Our vinyasa classes are mindfully and creatively sequenced. You will build inner heat, cultivate breath awareness and move with meditation. Vinyasa teachers offer modifications in order to build strength and flexibility, both in the physical and subtle body. Level 1/2 and up.




Non-itimidating and accessible to all, Yoga for Tight People is just as it's namesake suggests. Great for pro-atheletes, pro-athlete wannabes, weekend warriors and desk jockeys. Suggested for releasing bound muscles as well as congested minds. All levels welcome.